Are you looking for a stable career with a reputable company?
Affordable Dock & Door is looking to expand its team with technicians that take pride in their work and deliver wonderful experiences for our customers! 1 year of experience installing garage doors and/or loading docks is preferred, but not required. We WILL train the right candidate to meet our standards.
Garage Door Service in Hampton, GA
For over 20 years, Affordable Dock & Door has served as the premier garage door service supplier throughout Hampton, McDonough, Blacksville, and Flippen, GA. As experts in installation and garage door repair, we are able to service any type of residential or commercial client for all of their garage door needs.
Garage Door Sales & More
When you're in the market for garage doors, there is only one name you need to remember: Affordable Dock & Door. As the premier garage door service in McDonough, GA, we take pride in the quality of our products and aim to deliver to every client the doors that fit their function, aesthetics and budget. We carry an extensive collection of quality garage doors in a variety of sizes and prices. You can choose from our designer collection or even have garage doors customized for your home or business. No other designer brings the level of attention and craftsmanship that we do to every level of service, from selection through installation to even future garage door repairs in Hampton, GA.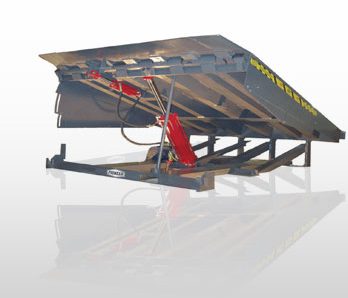 Customers choose us for their garage door, dock and fire door service in Hampton, GA, because:
We are experts in garage door installation and repair.
We carry an extensive inventory of brand name doors and accessories.
We service both residential and commercial clients.
We are available 24/7 for emergency service.
We offer quick service at affordable rates.
Our locally owned & family-run business aims to be your go to service for all of your garage door needs.
With 24-hour emergency service, you can rest assured that, no matter what type of attention you need, from residential to commercial garage door repairs in Hampton, GA, we will be there to help. In addition to our extensive garage door services, we are also the company to call when you require dock service. Our skilled and experienced technicians can handle any garage door installation, service or repair, no matter how big or small.
Serving the following:
Affordable Dock and Door is proud to offer quality garage door repair and garage door sales in: Henry County, GA | DeKalb County, GA | Rockdale County, GA | Newton County, GA | Butts County, GA | Spalding County, GA | Clayton County, GA | Hampton, GA | McDonough, GA | Stockbridge, GA