Commercial Garage Door Service in Hampton, GA
For businesses outfitting their premises with garage and overhead doors, give Affordable Dock & Door a call. For two decades, we have been providing commercial clients with everything from commercial garage door repairs to garage door openers in Hampton, McDonough, Blacksville, and Flippen, GA. Contact us today for a range of commercial and residential garage door service, loading dock service, and more; our specialties include:
Commercial Door Openers and Accessories: We can sell and install a full range of top-of-the line door openers and accessories.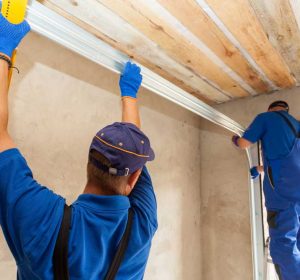 Commercial garage door sales: When you're choosing doors for your business, go with the best and select Affordable Dock & Door. Specializing in garage, overhead and fire door service in Hampton, GA, we carry a wide selection of doors in an assortment of designs, sizes and prices. If we don't carry what you want, we can customize doors to your exact aesthetic and size specifications. Find out why we're the leader in commercial garage door sales in Hampton, GA.
Commercial garage door installations: Rely on our experienced service technicians to install your new commercial doors. With quick service and quality craftsmanship, we'll make sure the job is done right the first time. Call now to schedule your commercial garage door installation.
Commercial door service: Keep your doors in top quality condition with our convenient garage door service. With regular inspections and scheduled maintenance, we will be sure nothing interferes with the function of your commercial doors. For the best in commercial garage door service and fire door resets in Hampton, GA, Affordable Dock & Door is the name to remember.
Commercial garage door repairs: Have an issue with your doors? Make it our problem! With our 24/7 emergency service, we will be there in a jiffy to offer you the time and attention your commercial or fire door repair requires. We aim always to keep prices low but customer service high at Affordable Dock & Door.
---
Extensive Garage Door Inventory
Some of the brands we carry are: